A guest post by Chanty Lang-Vermaas (aka @Chantified on twitter)
Motivational Keynote Speaker, Mindset Coach, Team Builder, Performance Leadership, Workshop Facilitator, Counselor
From an early age I was asked to lead, to contribute in some way to others. I always wondered why, and as the years passed and I gained more self confidence I found the courage to ask. I was always told 'because you can; because people will listen to you'.
I wasn't really aware that I could actually affect profound change until, freshly separated and needing to feed my two children, I was asked to lead a failing sales team, to which I would later be head-hunted in two countries because that sales team excelled at what I had taught them. That was the beginning of a career in motivational speaking and training on "Mindset Awareness" for me.
It is best to describe why I love what I do by first stating what I believe and know for sure in the journey I have undertaken to understand and deliver excellence.  Firstly: Success is never about you; it's about what you do to empower others. Secondly: Leadership doesn't just happen; it's a deliberate act of will.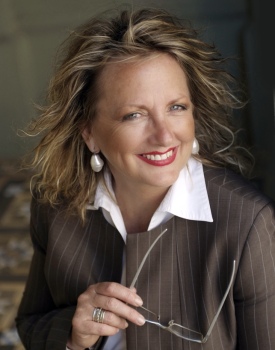 Any success achieved in life starts out with a 'can do' mindset, therefore the fear is a betrayal of that. And so, that's where I start.
You can't play the whole game at once; you play it one step at a time.
I absolutely know these two things about business:
1) You won't know if you are qualified to do something until you're doing what it is you wish to qualify in and,
2) there are two kinds of players in life, those who strive to play their game with skill, focus, control, desire and strive for excellence with the nerve and audacity to win; and those who do not. I work and play with those who do.
I learned long ago that if you wish to win, you must first start by knowing the rules of the game and then go out and play it.  Playing it safe doesn't always deliver the best possible game plan; you must be prepared to take some risks to win.  Sitting back doesn't get you in the game, playing does!  This is where I come in.
I am paid to push, prod and produce results, to develop changes within the company and to encourage and deepen the 'step up mentality'.  I get the job done and so do those I work with.  I truly believe you can achieve your goals well before you arrive at the envisaged destination.  With a 'can do' mindset anything is possible in life.
Business is like a game of golf; you need to know the rules of the game before you can play well.  You need a team who are on the same green, knowing all the rules and focused, armed with a great tee off and direction to deliver their best shot.  This is foremost on my mind when working with clients.  I am both the coach and the caddy, allowing them to play the game to their ultimate ability, supporting their vision, looking for the best moves and getting them all aiming in the right direction.
Business is like a game of golf; you need to know the rules of the game before you can play well. ~ Chanty Lang-Vermaas
I enjoy working with professionals whose aim is usually further then their reach; these are the hungry ones, the forward thinkers and players.  I love leaving my clients with motivated executives/teams with a more profoundly aware mindset in their tool bag.  Watching others step up to their potential is what keeps me excited and still stepping up in my own game.  When I'm bringing out the best in others I know I'm really bringing out the best in me too.
Just like golf, to succeed you must be flexible, do what it takes to change and get the results you want.  I play with my right hand and putt with my left.  I found it hard to putt with my right so I changed hands.  Business is like that; sometimes you must adjust to unorthodox methods to get your best shot played.  I observe my clients, how they approach their game, their mindset, how they focus, their skills, and, their motivation; from there I can see what their potential is and how to assist them in obtaining excellence.  When you step up, others will step up too.
There's a defining moment in everyone's life when fear takes a step backwards and self-belief steps forward. This is called courage, and it arrives when you hear yourself say I'm unsure; but you step up anyway. Those moments empower us all. I am privileged enough to induce and witness courage daily.
I will bend, coheres, unleash, confront and encourage companies, teams and individuals to lead, embrace and achieve their greatest version of themselves.  Whilst everyone is fearful of the unknown and change, everyone is equally empowered by the known and embraced.  When I see that light go on in the eyes of my clients knowing they 'get it', it engulfs me with great satisfaction.  I know things will never be the same for them.  They have awakened the master within.
Winning is also about loosing. Loosing shifts your focus and allows you to let go of what holds you back or no longer serves you or your business.  Knowing when to let go allows you the right to claim future successes.  If something no longer serves you, it will no longer nourish, enrich or create growth, therefore why cling to it?  I assist companies in knowing its ok to change and create fresher newer opportunities and to widen their field.  You don't necessarily need to stay with the tried and true to succeed; in fact it can be a hindrance.
My company, Business-Spirit does not use nor endorse the generic program mentality. I know that "one size DOES NOT fit all!"   None of my clients' problems are off the shelf, so why expect the solutions to be!  All my clients are individually accessed for their unique requirements to enable, enrich and empower positive change and progress.  My business focus is on the client's direction and is the main emphasis in individualizing every program.  I have made sure these programs are built around structures best suited to encourage optimum outcomes; and are best 'tailor made' to the uniqueness of the individuals and are therefore NOT 'off the shelf' products.
My training program Finite Visioning Strategic Management Program (or Finite Visioning for short), was the flagship program I created for my first sales team over 30 yrs ago now and the one that had them producing those earlier excellent results.  I still use that format today, the only difference being the needs of my clients.  This 4-day program incorporates presentation skills, listening techniques, sales mentality and leadership awareness, each person leaving with the skills needed to communicate clearly, concisely and with a lot of fun to get deals done.
My business has led me in helping companies and individuals worldwide to reach their highest potential, thus boosting performance leadership and inspiring team spirit. I enjoy applying my ability to intuitively know what lies within others and to draw it out. I call it casting shadows into light.
My clients tell me I leave them Chantified with 'hot teams' who are more motivated and focused and hungry to play at the top of their game.  That's a nice compliment, however, it helps to have great clients to begin with to produce those results.
It is said that to win you only need to show up.  That may be true if you only wish to be a spectator.  However to win; you must play.
And play I do….. and that is why I love what I do.  I can't imagine doing anything else.
Chanty's Website: Business‐Spirit.com.au | Blog: Chantified.com | on Twitter: @Chantified