I am simply in love with homebuilding! This business, in all of its many facets of responsibility, offers me a release for creativity, an opportunity for physical expression. In the end, what I do on a daily basis offers a long lasting reward that extends genuine benefits to others.

Fine personalized home building is not just an occupation; it is an orchestrated process that functions purely as a means to reach a glorious end. The complexities of the process simultaneously challenge me to stay sharp and multi focused on details even while watching a much bigger picture. Building is a study of wonderful contradictions and requires instantaneous changes in planning and direction. I have learned that I dare to take on such a complex whirlwind of organized chaos because as the creator, I am blessed to become empowered to make something that never before existed. Something we are able to touch, to examine and appreciate. Home building then offers to me exciting opportunities; the fluid continuum of process promises an ultimate microcosmic "Big Bang" creation experience of my very own to control. A fine home, one like no other before, will rise up from swirling debris of activity, maturing to fruition as a newly born physical monument offers promises for perpetual reward to the family who will share life within its walls.
Consider that a custom, personalized and meticulously tailored home will become somehow magically alive!
A successfully built home is mystically empowered to fulfill the changing needs of the clients who will dwell within. It will offer convenience, low maintenance and perpetuate utility throughout the owner's current and future phases of life. As I direct from a centralized position of leadership, feeling like Fantasia's Mickey, I look forward with excitement at the project tasking which lies ahead and how this will one day complement another's life.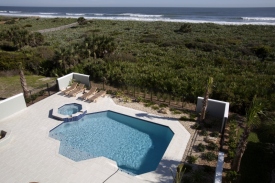 At the core, my process starts with the understanding that a home's structure should ergonomically enhance an owner's entire life experience and that their home's design must pay homage to their history and honor their soul. I also have seen that a home's true value is not necessarily about packing in every trendy gadget, it is rather more about using wisdom and sensibility throughout the entire process. Therefore I enjoy applying the real world lessons taught by classical architectural theory, for just as people are made in a unique manner, their sanctuary should be so. I love to tailor their home around them to wrap like a favorite pair of cozy jeans that conforms and perfectly fits to their own body of lifestyle.
For sure, the end results are a welcome source for satisfaction for me as well; the day a particular home project comes to a close, I experience my own catharsis, in a way like childbirth I deliver their home, handing them the key to their new base for life. As I walk away down the driveway upon that last day, I must leave my "child" with an understanding that I may be of no further use to that creation. I have done my job, but thankfully, just as a parent sees his child move away through bittersweet tender eyes, all at once I face a wonderful transition, a new phase in life on the horizon, a new creational process to look towards, a new dawning for the sharing of excitement. What can be better than that!
…the day a particular home project comes to a close, I experience my own catharsis, in a way like childbirth I deliver their home. "
Building fine homes is, I suppose, a compulsion for me; over the years I have come to the conclusion that life's journey is all about what we were meant to actually be doing, not what we had thought we should do at any one point in time. I was "supposed" to be an engineer according to my instructors and my family; they recognized m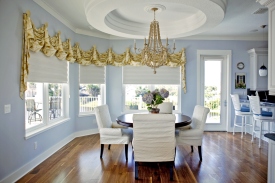 y penchant for exacting detail in math and science, and concluded that my path should be obvious to me. A long story later, as I made my way through higher learning, supporting myself while working in the building field, I found that I was actually meant to use my passion in a much more tactile and practical world, one which allowed a more physical expression for creativity. I have a soulful appreciation for fine craftsmanship, thoughtful design, and the firm belief that proof of God will be found within each particular of detail. I felt an electric release in combining my innate understanding of architecture, structural dynamics, management and personal service with a holistic sense of "home" as a form of sanctuary. I still do, because this is what I was meant to be doing.
It is undeniable that the expected end result of my labors will be cherished and become a vital part of a family's community. But for me, the reward of process is what speaks to my soul. I feel it allows me to understand God in some small way, elementary and plebian in nature to be sure, but nearer to him nonetheless.
To build such a complement to another's life is a worthy opportunity and it is always a true blessing when I am chosen to perform; it is a wonderful relief to be able to express my passion. I celebrate my job; I do so love what I do!
Charles Rinek is the principal of Rinek Homes based in Palm Coast, FL, a fine custom home builder
serving Flagler and Volusia County; and the current the President of Flagler Home Builders Association.
You can connect with Charles on facebook, or on twitter.
____________________________________
A Note from Business Life Stories Team:
Take a tour of one of Rinek Home models through this Palm Coast with Julie video: