My balcony doors are open and the warm tropical breeze is making the curtains flutter as the waves of the Caribbean sea crash against the sandy beach in a soothing pattern just 50 yards away.
I'm in my Ponce, Puerto Rico office, my ocean front hotel room actually, in between rounds of golf, putting the finishing touches on a coming soon splash page for a client's new online travel website which launches today.  Before I head back for a lunch buffet and another 18 holes, I have to remember to reformat a PowerPoint template for a client who kept calling me during my first tee-time.  Its moment's like this when I truly feel blessed and love what I do.
Now this isn't a typical week…  My normal office environment is in the 'burbs, the woods actually, of Huntington, CT, and instead of waves crashing, I'm usually wearing a fleece and eating oatmeal while working to the sounds of my French bulldog's not-so-soothing snoring pattern.
This is a special week, it's the 3rd year I join my client, a large Connecticut mega-church, on their annual Men's Ministry golf trip.  It was on this very trip three years ago, that I met the Arch-Bishop, and shared with him some ideas on how best to reach the 'young-people' with text messaging, blogs, and social media.  He was impressed with my marketing insights and invited me up to meet with his Marketing and Communications Director, and I have been developing brand identities for many of the church's various ministries, and most recently began working on a direct mail campaign to help expand the reach of his television broadcasts and increase ratings.
It takes a special kind of discipline to play golf all week, field calls on the course, and get the work done in the evening and early morning hours while the rest of the golfers are lounging about the resort and partaking in the local fare.  Having several clients on retainer requires me to manage my time wisely and ensure that all my deadlines are met.
While at the airport, I was developing logo concepts for an upcoming travel startup. On the airplane, I worked on some icon illustrations for a client in Chicago.  I have to admit though; startups are my true passion, and having spent 10 years as Jay Walker's creative director has a lot to do with it.
I began working with Jay back in '98 when we were working on a 'name your price' concept of selling excess inventory and unsold airplane seats called priceline.com. Having come from a direct marketing background, both Jay and I new that at the core of any business was direct-response. This concept was a win-win for both the airlines and the consumer – we just had to convince them in the boardrooms as well as out in the marketplace. I learned quickly that the over-the-shoulder advertising the consumer was going to see and hear in print, tv and radio was just as important as the charts, graphs, sales decks, and marketing material the executives were going to see in the boardroom. Holy Sh*% Batman was always the desired response.
For 10 years, I worked directly with Jay, and led a team of 'Creative's in bringing select patents out of his extensive portfolio to life.  We became experts at 'stand-alone vaporware'.
I became an expert at making a company, product or business solution look not only like it was real, but like it had a strong positioning in the marketplace.  It was through effective marketing collateral, strong logo design and well thought-out, convincing presentation materials that we were able get investors to sign checks.
Mr. Walker's salesmanship had something to do with it as well.  My biggest accomplishment post-priceline-era, was rolling out the creative materials across nine casino properties in Las Vegas for a product called "Guaranteed Play" — which was a new way to buy video poker action.  I was responsible for all things graphic from the website to slot machine toppers, t-shirt designs, indoor/outdoor signage, game graphics and direct mail marketing materials.
These days, I offer my design and marketing skills to a wide variety of clients. I tend to attract and prefer clients of an entrepreneurial nature: Startups and new businesses particularly as they always offer the potential for revenue share or equity.
If I could cash in all the equity I've received over the years, I'd be on a permanent golf trip, but alas, the nature of the startup world is high-risk/high reward.  And that's part of what attracts me the most.  The potential for a large windfall is probably what gives me the initial rush, but I also have a knack for 'drinking the kool-aid'.
I genuinely love hearing about a person's new idea for a business, and getting them more excited about it than they were before we met.  I love seeing the 'big picture' in my head, and then heading back to my studio to sketch out a layout for a website, or begin sketching out logo concepts.
Getting the client's approval on a final logo is always the culmination of many conference calls about serif or sans serif fonts and about the psychology of colors.  You ever see anyone rush into a conference room to talk about numbers or budgets?  No, of course not.  But when the topic of conversation is the new company logo, everyone has an opinion.  That's because it's the fun stuff.  And who doesn't like fun?
What makes me happy, however is the freedom to create my own schedule, and to work on a wide variety of clients with a wide variety of people.  Currently my clients include a music/lifestyle web portal, a kid's idea incubator, a legal publisher, a travel start-up, a collegiate athletic conference, a science foundation, a foster care service provider, a mega-church and a software company.  I also provide 'ghost' design services for many local boutique agencies.  Much more satisfying than sitting in a cubicle churning out the same subject matter day in and day out, but I don't knock it. To each his own.  Being an entrepreneur of any kind is not for the faint of heart. It requires a lot of faith to keep pushing forward believing that the work will continue to come pouring in.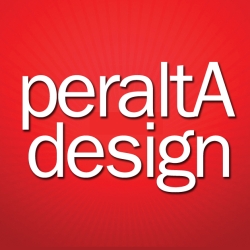 The other great satisfaction I get from running my own design firm is that I get to form impromptu teams of "super-friends" when the projects call for it.  For example, if it's a startup in need of corporate identity, or a software company in need of some icons, or an iPhone application or software developer in need of illustrations, I can handle the job single-handedly.
There are many occasions however, where I need to pull in a few extra navy seals to do the job.  For instance, I have a client that wants us to build a 10-12 page microsite to see if he can generate any income with AdSense and Google AdWords and affiliate marketing/lead generation.  For this project, I pulled in a copywriter/marketing specialist and a web developer.  I will handle the user interface design, but I had to form a team of ninjas to pull the job off.  I love having the flexibility and resources to pull a team together, and then disband it until the next opportunity to 'fight crime' arises.  It keeps my overhead low, and chances are good that one of those 'ninjas' will pull me into a job when they come across one that requires senior level creative design.  In effect I always have extra sets of eyes and ears out in the field looking for the next design or business project.
Relationship building is huge for any business, whether you are self-employed like myself, or work for a huge corporation.  How you treat people plays a critical role in the longevity of your business.  Skills and talent are crucial, but can you put your own reputation on the line for someone that you have pulled in as an additional resource?
When you create this virtual team of business partners, will the chemistry come across in a positive way to your client?  Will your client feel confident that you can pull off that next design challenge or business project?  Synergy is often hard to come by, but I believe in the laws of attraction.  I make a conscious effort to maintain a positive attitude no matter what.  In doing so, I believe I attract other positive minded people by gravitating towards them.  At the core of any good business is the sincere desire use your God-given talents and abilities to help others.  If you can make a good living while doing so, and get some golf in somewhere in the Caribbean, then consider yourself blessed.

____________________________
on the web: www.PeraltADesign.com
on facebook: Peralta-Design
on twitter: @Peralta_Design